Derron Ambrose, Ph.D.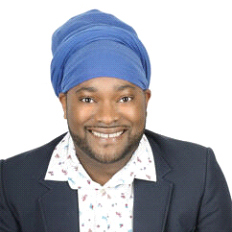 Licensed Clinical Psychologist
Psychological Evaluator
Dr. Ambrose is a licensed psychologist who has worked in a variety of settings including university counseling centers, community mental health, private practice, a total confinement facility, and psychiatric hospitals.… He earned his Bachelor of Arts (B.A.) degree in Psychology from the University of the Virgin Islands (2011), his Master of Arts (M.A.) in Clinical Psychology from Fisk University (2013), and his Doctor of Philosophy (Ph.D.) in Counseling Psychology (with a clinical emphasis) from Tennessee State University (2018). Dr. Ambrose's areas of expertise are severe and persistent mental illness (SPMI), depression, anxiety; and equity, diversity, and inclusion (EDI). Dr. Ambrose will be administering all psychological evaluations at MBHP. Dr. Ambrose believes that having a healthy life includes taking care of the whole self: mind, body, and spirit.