Nour Z. Suid, Psy. D.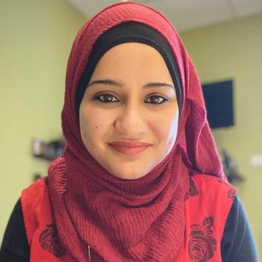 Licensed Professional Counselor
Dr. Nour Suid is a Licensed Professional Counselor. Dr. Suid is a proud alumna of the University of the Virgin Islands where she earned a Bachelor of Arts degree in Psychology (2013), as well a Master's of Arts Degree in Counseling and Special Guidance (2015). Dr. Suid went on to complete her doctorate in Clinical Psychology from California Southern University, School of Behavioral Sciences (2018). Her interests include the treatment of mood disorders, stress management, anger management, and the treatment of childhood disorders.